Food Craft ..
.. offers a unique way of bringing to life your dinner table, it can be a single work like the watermelon or carricatures to suit your party.

Ever wondered how your dinner table could be different and wow your guests.

Ever run out of ideas as gift. We offer unique handcrafted gifts in Fruit and vegetable.

Fruit & Vegetable Decorations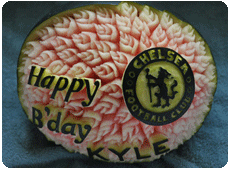 Great Ideas & Themes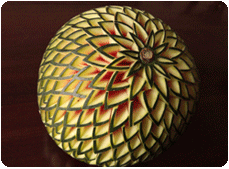 Get the WOW ...........effect
We can create multiple pieces as each table decoration. We also undertake complete buffet decorations across various food mediums like polystyrene, fruit, vegetables and cheese.... We undertake single pieces of fruit and vegetable carvings that can be delivered to your doorstep or for pickup from our studio.
Highlights - Valentine Day Special